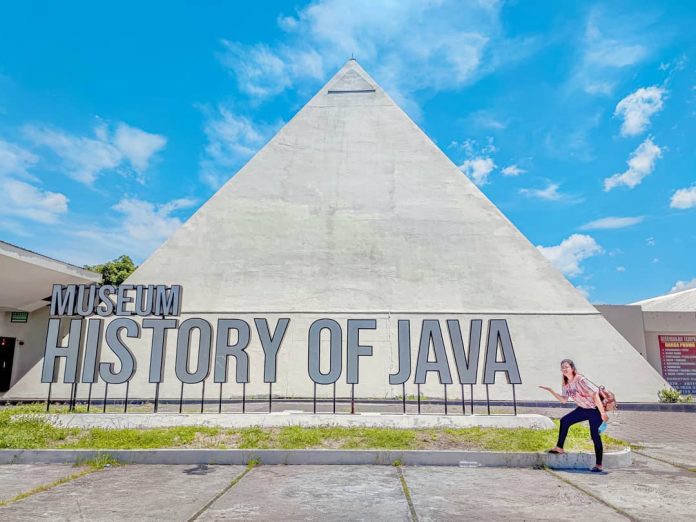 If you're a modern person, going to historical sites has nothing to lose for you. We can learn a lot about many things when we look at old places. From these trips, you can learn something that you didn't know before. You can also add to your experience and knowledge.
Visitors to the History of Java Museum will be greeted with a large collection of ancient objects to pique your artistic interest. The Yogyakarta Museum can be found on Jalan Parangtritis Km 5.5 in the Sewon sub- District of Bantul, Yogyakarta.
Here are some collections of ancient aesthetic objects that are interesting in this museum:
Semar's Figure Carved Wood Decoration
For those of you who like carving, which is an exciting thing to see in this museum, there is a piece of carved wood in a Semar figure with vines on it. This piece of wood carving is thought to have been made in the 1800s. As an essence for people who believe in certain things, the figure of Semar was carved.
Washing vessel of Kris (ceremonial knife)
There was also a place to wash keris in the 1800s. The History of Java Museum has many collections of interesting objects from the past that are still there today.
As the name implies, this unique place is used to remove stains or rust from the kris blade. In the Jamasan, which is also called a "keris washing place," there are coir, bricks, lime, and other things you need to wash a keris. In the Majapahit era, people used this method to clean their kris.
Kentongan (Slit drum)
The interesting thing about this museum is that it also has a lot of ancient kentongan objects, which are just as unique as other old objects. This Kentongan looks like a male figure with a skullcap on. It is said that this kentongan was made in the 17th century when the Mataram kingdom was still in power.
At that time, this kentongan was a sign of time to pray. When people hear Kentongan's sound, they will go to the mosque or pray in their homes.
Kancip
If you want to learn more about the shape of the Kancip, you can look at the scissors. When this thing was made, it was from the 18th to the 19th century. You need silver and iron to make this Kancip, which is what makes it. As for the motif, it's called Paksi Nagaliman, which means a bird with the head of an elephant and the trunk of an elephant with a trident weapon on it. This concept is meant to go along with eating betel.
Those of you who are curious can immediately visit the History Of Java Museum, located in the city of Yogyakarta. You'll learn a lot about history because this thing is so interesting.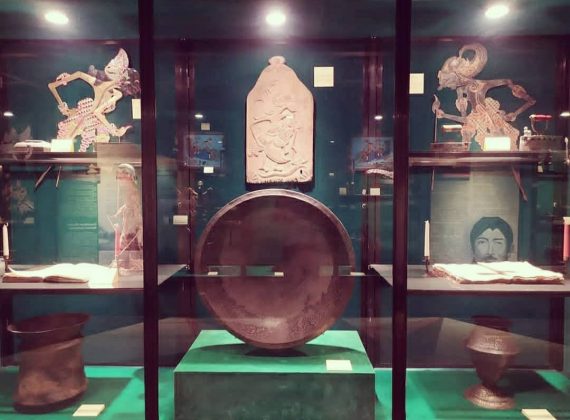 Garuda bird's head
Do you already know what the shape of the Garuda bird looks like? Yes, because Garuda is the state symbol, which is the same as Pancasila, it makes sense. So, if you want to learn more about the head of Garuda, which is usually put in front of a royal ship, you can see a figure in the shape of Garuda's head in this museum. In the 19th century, when Cirebon was a kingdom, this Garuda head was used.
Pataka
Pataka is the name of the following History of Java Museum's collection of old things that people will find interesting, and it's a good thing. This thing is thought to have been around in the 13th century when the Majapahit kingdom was in power.
The shape of this object is a trident with a dragon headdress on top of it. Singasari is said to have left Pataka, which was later taken over by the Majapahit kingdom.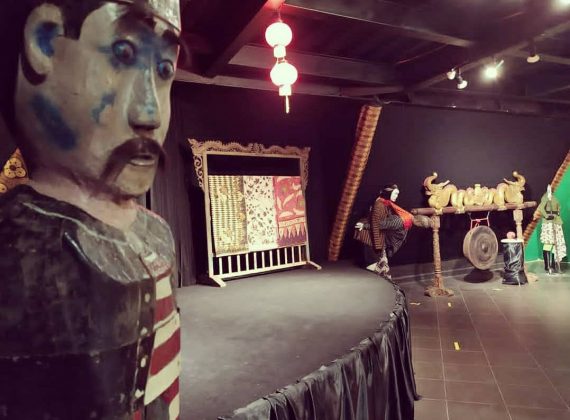 Lentera
There is a lot to learn about Lantera (lantern) when you visit the Museum in Yogyakarta. This item was used from the 11th century to the 13th century when the Kediri kingdom was in power.
There are numerous carvings of Lentera in this museum, and the item itself has many different meanings. All of its parts are engraved with eight points of fire that are said to show how Astabrata's teachings are shown.
This is what you'll learn about the history of Java when you visit the History of Java Museum in Yogyakarta while you're in the country. Certainly, you can learn a lot from these historical objects. At the same time, you can go back in time and admire these scenic ancient objects.