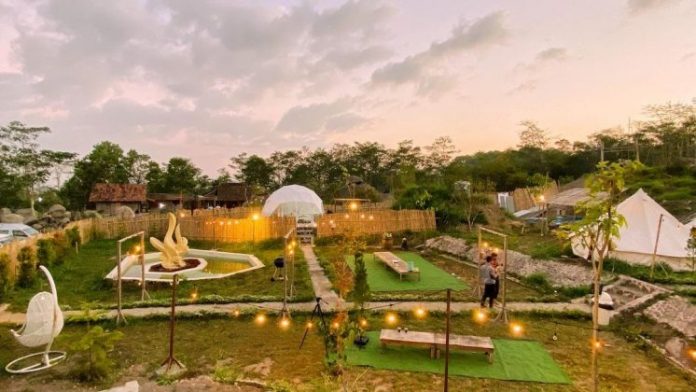 As long as you can see many different things, going on "natural tourism" can be a wonderful time. You'll feel at home because the natural environment has a great relaxed vibe when you're outside. One place to think about is the Jogjakarta area, which has a lot of things to see and do for tourists.
You can go on trips and even sleep in the open with a beautiful natural setting and atmosphere where you can enjoy the outdoors. To make it more fun, you could make an exciting moment by taking advantage of the real-life setting around.
You can go on a tour at Glamping Indekostour, which has many different views and decor. One of the favorite things about this high altitude is how the ice looks like real snow. Overall, the set is unique and beautiful. You can tell that the atmosphere is very pleasant.
The ice decor in this area makes it feel like you're in a country where there are four seasons because they make the area feel cold. The concept that this place is like Europe is correct. You can feel like you're in a country with four seasons simultaneously.
However, the implementation is made to be as simple as possible so that it looks unique and is comfortable at the same time. Poles, colonial-style teak tables, and a lot of flower arrangements make the room look like it came from Northern Europe. The white lantern that decorates the place is one of the things that make it stand out.
You can camp and stay in an interesting place. Glamping Indekostour's camping site has a rustic look to it because of the decor. Boho ornaments in Nordic colors also help to make a Boho-style glamping concept work.
You can go camping or camping with your family or friends over the weekend to spend the time off. You can go on trips and go on picnics in a very fun way, too. During your stay, you can have a great meal and even drive around the campsite in a Jeep.
In this Glamping Indekostour, you can make a bonfire, eat, and sleep together to create a delightful camping atmosphere. Visit Jalan Kaliurang KM 23 near the lake to get a good look at the scenery and the mood.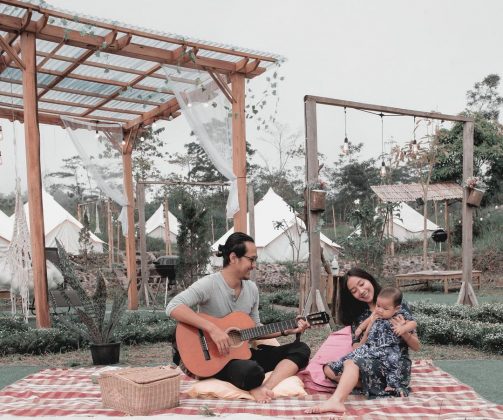 Anyone who comes to this area will be happy and comfortable with the things to see there. Cool air and shady trees make anyone feel at home there.
Even more interesting, you can also enjoy the sunset in the area. Up to 100 people can set up a tent in the space around it. They have beds, blankets, chairs, tents, tents with lights, and other good enough things.
Packages at Glamping Indekostour start at Rp. 135,000 for each person. There's also a VIP package that costs IDR 400,000 for one tent. People who pay this price get breakfast and dinner with a barbecue. Pleased if you can feel at that place.
In the afternoon or evening, you can enjoy the look and feel of artificial snow in the neighbourhood. Those who are closest to you can play and take pictures with each other, as well. This is a charming place to walk through and enjoy to help with tiredness and fatigue after a long day of activities.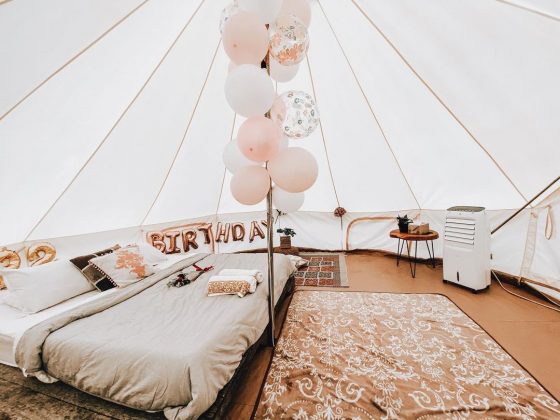 Go to Glamping Indokostour if you want to spend your vacation time in Yogyakarta in a different way than most people do. Even though the price is high, the pleasure you get will be worth it. It's not a bad idea to go there with your kids because the place is very safe.
The security system has been made to make it safe enough for a lot of people from all walks of life. In that place, you can invite your whole family to go camping and have fun. You can even invite your children to come along.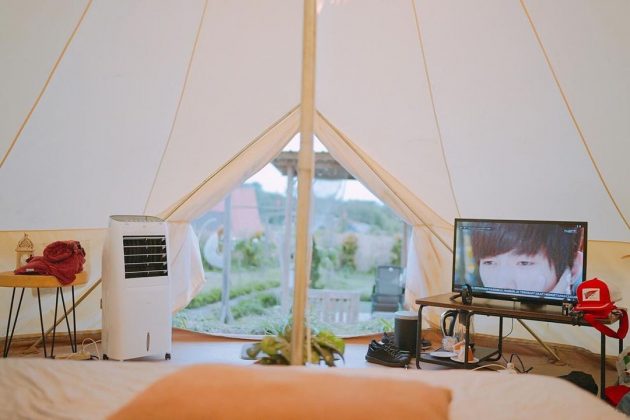 Later on, you will be able to have enjoyable and memorable times with the people who are closest to you. There are many beautiful and clean things at Glamping Indekostour that can help make your vacation more exciting and comfortable.