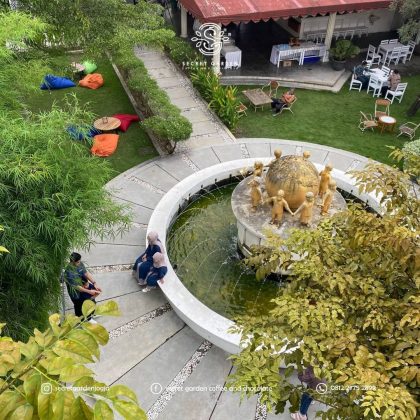 It's fun to hang out with friends in a welcoming environment. Whether it's the interior design or the surrounding scenery, an excellent place will undoubtedly provide comfort while chatting and spending time there. Being in a supportive environment will also make you feel better.
Choosing a location other than angkringan to hang out, you can choose a place with a good atmosphere, such as a shop or a cafe, rather than a dimly lit cafe that appears dirty. Naturally, it will be uncomfortable when occupied. Therefore, selecting this good location can also influence the quality of your meeting with friends.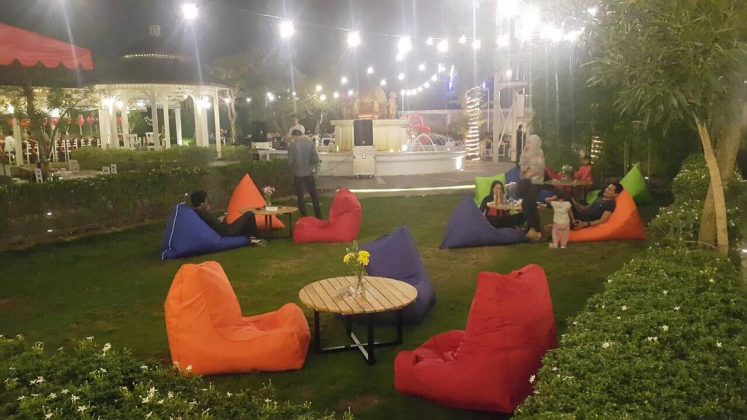 A good dining establishment will make a good impression during your meeting. Secret Garden Coffee and Chocolate, with a garden-like concept, is an exciting place to visit in Jogja. This location is 200 meters long and has a lovely garden design. The land is covered in a stretch of green grass that is very relaxing to look at. Are you curious about the other benefits of this location? Of course, you're interested; this location is ideal for hanging out or simply hanging out with friends. It's incredibly peaceful at night, with sparkling city lights.
Facilities at Secret Garden
Cafe Secret Garden is only open from 17.00 to 24.00 WIB, so you can only visit in the afternoon or evening. At this cafe, you can get a variety of services. You can enjoy a large green garden that can be transformed into the most romantic dinner location.
Aside from enjoying the garden at Secret Garden Coffee And Chocolate, you can also take advantage of the free wifi available at this location. This location is also available for selfie spots; there are numerous good locations where you can take selfies with your friends, lover, or family. Coming here is also recommended; the place is a lot of fun.
Every place to eat has toilets, and they are always clean and well-maintained. The parking lot provided by the cafe's owner is also quite large.
Featured Menu in Secret Garden
This restaurant serves a delicious and varied menu. This featured menu, which includes Tiramisu, Original Coffee, Orange Crush, and Mojito Squash drinks, has become a favorite of some visitors. The menu items are Chicken Wings Barbeque, Potato with Beef, Goat Fried Rice, and Fettucini Carbonara. Customers are also very interested in Secret Garden Coffee and Chocolate's excellent menu. Food costs between IDR 16,000 and IDR 65,000. Meanwhile, drink prices range from Rp. 6,000 to Rp. 35,000.
Various Food and Beverage Serving
Well, you can get more than just the featured menu at Secret Garden. You can choose from a list of menus that includes different desserts, Chinese food, steaks, and even Indonesian food. Some of the drinks are mocktails, but there are also hot drinks, cold drinks, mixed coffees, and many others.
There are so many kinds of this food that people can pick the one that tastes best to them. So many different types of food, like Chinese food, steak, and Indonesian food, can be served. This food menu looks great and has a vintage feel that can catch the eye of people who come to this secret garden restaurant.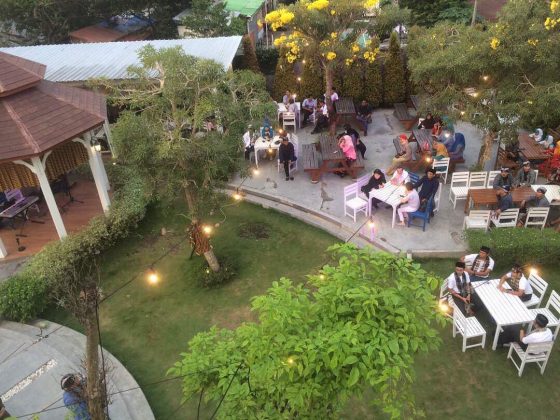 These are some of the advantages that Secret Garden Coffee and Chocolate has over other cafes. This cafe's mainstay menu is very tasty, and the price is also quite reasonable. Of course, with such a romantic atmosphere, you and your lover can have dinner at this cafe. Even though the location is in an alley, the beauty of this location is undeniable, and everything can be made up after entering the secret garden.