People will never stop talking about Yogyakarta. It is known as a special city where millions of students come to study. In addition to the progress in education, the beauty of the city of Yogyakarta is another reason why so many people come to this land of Java.
In Jogja, you can visit the city's corners to do natural, religious, historical, and even culinary tours all at the same time. There are many beautiful places in Yogyakarta that you can visit with your family or relatives. If you prefer to explore or travel alone, you can do so as well.
When you're bored at home, you can go to many beautiful and cool places. Then you can go to one of Yogyakarta's most popular tourist spots and places to hang out with friends. This place is called Kopi Opak, a cafe, and restaurant. It's unique because it's right by the beautiful-looking Opak River.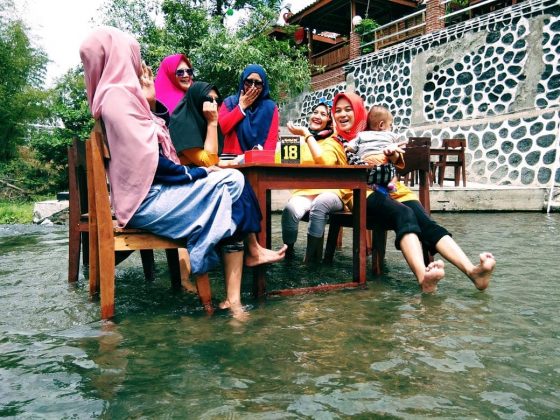 You can relax with a cup of coffee while admiring the beautiful Opak river that runs alongside this cafe. Small vacations are extremely important for you to take, especially in a pandemic like today, where excessive activity outside the home is prohibited. As a result, visiting the Opak River Coffee Cafe is the best option if you want to feel the holiday spirit while increasing your endurance.
Many visitors from outside Jogja come to enjoy the beauty of the Opak River from this restaurant and coffee shop. Those who want to go should read up on places to hang out in Jogja that are currently popular and that you must visit with your friends, family, or coworkers.
Location of this cafe and restaurant
If you are in Yogyakarta, you can enjoy a light vacation while hanging out and breathing fresh air at the Kopi Opak cafe and restaurant, which is extremely popular among young people. Those who want to visit this location can go directly to Jl Jogja Wonosari Km 11.5 Karanganom, Bantul, Yogyakarta.
If you need help finding the place and are worried about getting lost in Yogyakarta, you can look at Google Maps to figure out where this coffee shop is. But if you choose to hang out here, you still need to follow the health protocols concerning the coronavirus.
Café Operational Hours
For those who want to visit this cafe, you can come from 10 a.m. to 10 p.m. You can stay here as long as you want, drinking coffee and listening to the sound of the river flowing fast enough to make the air warmer and create a rural atmosphere, especially with the river flowing, which can help calm your mind.
The available Facilities
When you come here, you can take advantage of many amenities, such as a large parking lot, places to take photos that will look great on Instagram, bathrooms and toilets, a prayer room where you can pray when it's time to pray, and a place to meet up with your friends.
The Menu of Food and Drinks is Very Delicious and Complete
Not only does this place serve coffee drinks, but it also has a lot of different food and drink menus that are very tasty and cheap. Starting with foods like fried rice and processed fish menus. On top of the delicious chicken processed menus, there are also many seafood menus that you can order with a family concept, which means you only need to order rice per basket of rice and side dishes with large portions and eat them together.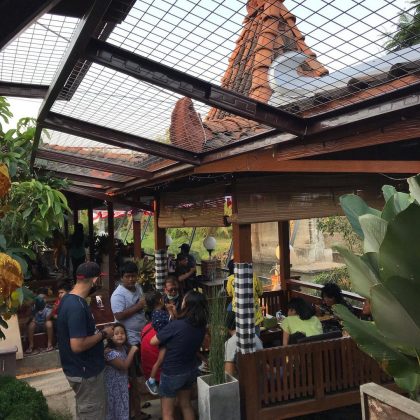 That's important information for you to know about where the Kopi Opak cafe and restaurant is, when it's open, what it offers, and what kinds of food and drinks you can get there.