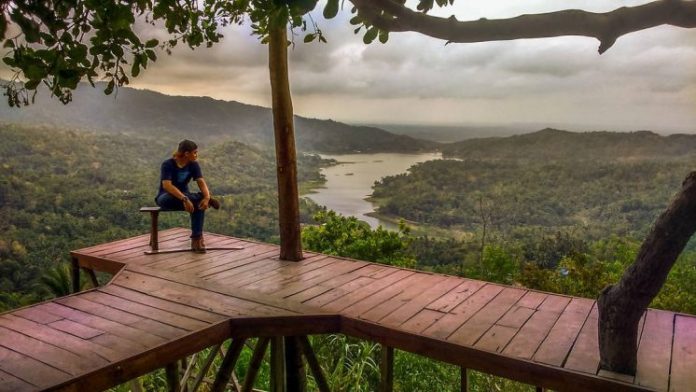 Yogyakarta is one of the places where there are many things for people to do, from natural tourism and food tours to rental homes in the area. One of the most popular types of tourism is nature tourism because it can make anyone who goes there feel at home because of the surroundings.
One of the natural things you can do is go to Cendana hill, which has beautiful and exciting views all around it. This hill is a favorite of tourists because it has a great place to see the sunrise and a lot of interesting spot to get a good picture.
This tourist attraction is known as Bukit Cendana Kulonprogo. The Kalibiru tourist area and the Sermo Kulonprogo Reservoir are both nearby. If you want to go on a hill trip, go to Tegiri hamlet, Hargowilis village, Kulonprogo district, Yogyakarta.
This hill is best to visit in the morning before sunrise and in the afternoon before sunset. Sunrise and sunset can be seen from the top of this lovely hill. The beautiful scenery makes you feel good.
You can take a picture of the scene with your cell phone camera or digital camera you have. A hill with a sunrise or sunset as the background can make for fascinating and beautiful photos. You can also feel the very cool air around it.
In Kulonprogo's Cendana hill, one of the places people like to go is a Viewing post that the tour owner has set up for them to look out from. It is also the best place to take selfies for people who like to do that. From there, you can also see the Sermo Reservoir, which is very beautiful when shown in the form of a picture, which makes it even better.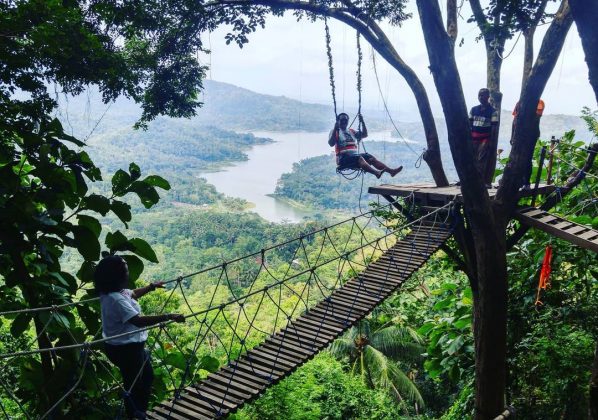 It is said that this hill has folklore, specifically at the top of Kayangan, where a wali (an Islamic saint) from Java once meditated. There are several Petilasan (an Islamic saint's shelter) in the area, including lush bamboo trees and old wells whose existence has been preserved to this day.
Also, the Cendana hill in Kulonprogo has a lot of trees around it that show how beautiful it is. This is why it is so beautiful. This is a fantastic spot for tourists to enjoy the air and the scenery. Anyone can definitely stay for a while in that location.
Despite the fact that it is still a new tourist attraction, this hill receives many visitors every day, especially on weekends. Several facilities, such as parking lots, small stalls, and very comfortable viewing posts, also contribute to the convenience of tourists.
Even so, you should be careful when you visit because the manager is still continuing to work on the place. Consequently, it must be kept safe as tight as possible. Even though it's comfortable, it doesn't mean that the construction on the Cendana hill in Kulonprogo is entirely done.
To get to this hill, you have to walk to the top for about 5 to 10 minutes. The journey is also not too long or difficult. It's also important to look after the environment while on the trip. As a part of keeping nature, you must not throw away any garbage and keep nature as beautiful as possible there.
The Kulonprogo Cendana hill is easily accessible and can be passed by vehicles. The peak is located in the hamlet of Tegiti 2, which is part of the same village and sub-district. This is an excellent place to go on a weekend trip. It is strongly advised that you visit this area on a motorcycle.
You can invite your family or colleagues to go with you to this tourist spot, as well. In that place, you can have a good time looking at the beautiful scenery and the cool weather.
Make sure to do a lot of preparation before you go to this Kulonprogo Cendana hill so that your vacation can be safe and comfortable. Besides, you can also make memories with the closest people to you there.