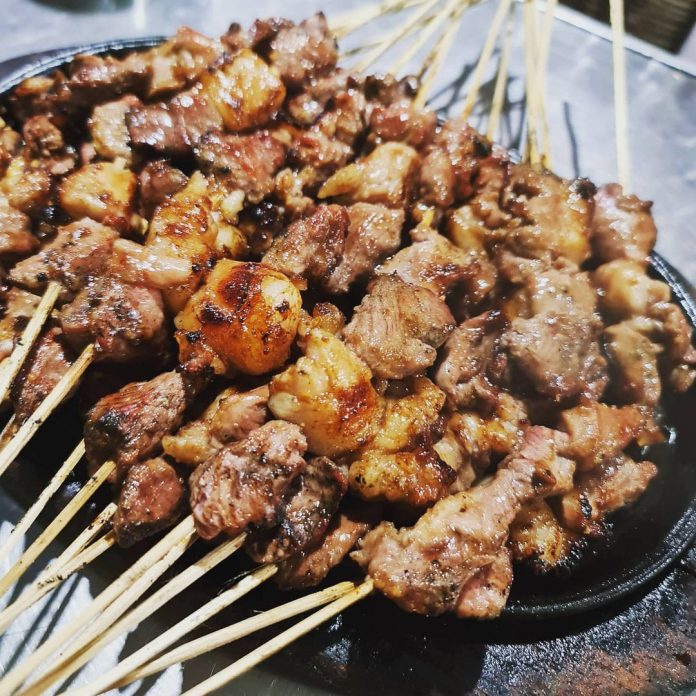 Satay is a well-known international delicacy. When visiting Indonesia, many foreign artists make satay as a favorite dish. Because satay is a portion of delicious food, it's a good idea to try it when you're in Java.
Each region has its own satay seasoning, but besides Madura satay, the most popular type of satay is satay from Central Java. This is due to the fact that satay has a flavor and aroma that is not overly sweet but still fits on the tongue and is delicious when eaten. So, if you visit Central Java, the must-try culinary item is satay, a famous Central Java cuisine.
One of the most popular satay stalls in Central Java is Warung Sate Kambing Bu Prapto (satay stall). There are countless reasons why you should try this satay. If you don't want to be curious about how it tastes, you can try it right away when you are in Central Java for a vacation or just passing through.
Because once you try this satay, you will become addicted to Bu Prapto's mutton satay. Even though it is not well-known and not many people are aware of it on the Internet, visitors to Warung Sate Kambing Bu Prapto are always busy from morning to late evening. Because you cannot enjoy Bu Prapto's satay at night.
This is the distinction between mutton satay from Bu Prapto and mutton satay from other restaurants or food stalls. Check out the Central Java mutton satay stall information if you're curious to try it. Read the address of this mutton satay stall carefully to avoid receiving the incorrect address and becoming confused about where to find this stall.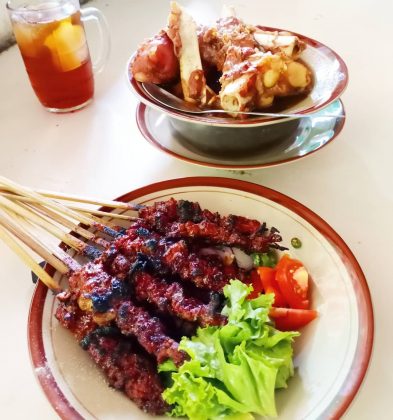 The Address of Warung Sate Bu Prapto
If you really want to try Bu Prapto's mutton satay, you can go right to the place. This mutton satay stall is in the Klaten market area. It is on Jalan Hos Cokroaminoto Blok F No. 3 in Tegalmulyo, Klaten, Jawa tengah. If you're having trouble finding the location, you can use a Google Maps route guide.
You can type "Warung Sate Kambing Bu Prapto" into Google to get the address of this stall right away. The travel route will be shown based on where you are. Now, there is so much technology that you won't be afraid to get lost.
Operational hour
You can come here every day from Monday to Sunday if you want to try all of the mutton satay menus that are typical of Bu Prapto. The stall is open from 08 a.m. to 05 p.m. WIB, which distinguishes it from other satay stalls that are usually only open at night, but you can eat Bu Prapto mutton satay during the day.
To make a reservation for Warung sate kambing Bu Prapto or order satay in bulk for family gatherings or other events, contact them directly at 081329290642. The stall administrator's phone number is used for all coordination and orders.
The Taste of Bu Prapto's Mutton Satay
If you try to eat mutton from this stall, you won't believe the satay you're eating is made of mutton. Because it is washed thoroughly and then roasted until cooked and tender, mutton has no discernible odor. The seasoning used in Bu Prapto's mutton satay is what makes it so delicious. You can also request peanut sauce as a dip.
That is all the information you need about Warung Sate Kambing Bu Prapto's address and operating hours.