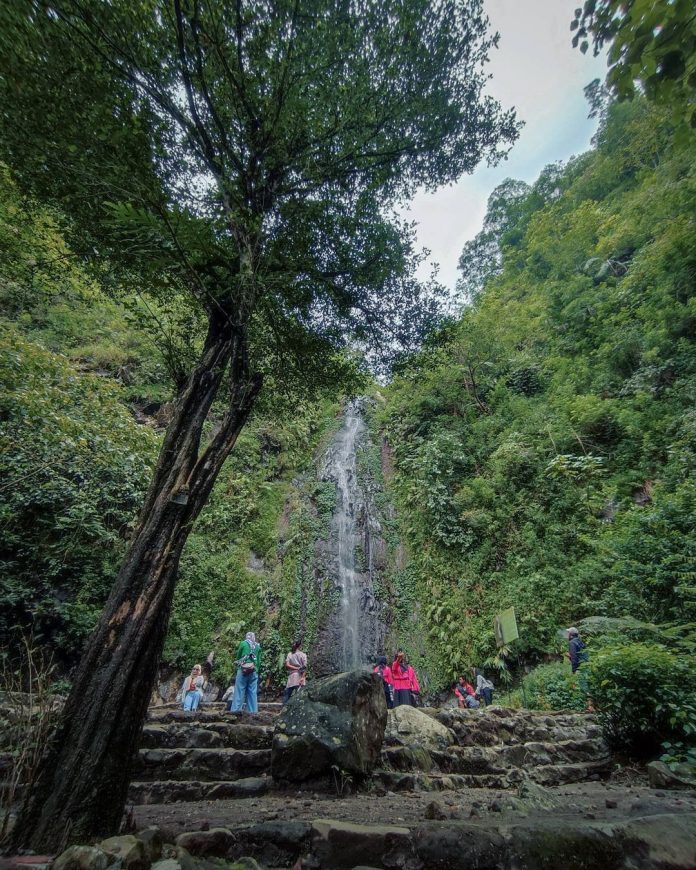 Yogyakarta is an area in Indonesia that is rich in culture and natural beauty. There are numerous tourist attractions, ranging from theme parks to water parks. The Tlogo Muncar waterfall is one of the area's water attractions.
The area is one of the natural tourist attractions that are popular with both domestic and international visitors. The waterfall is located on the slopes of Mount Merapi, so the surrounding scenery is undoubtedly stunning. The air around it is surely, relatively cool, making it an ideal tourist destination.
Tlogo Muncar Kaliurang is the name of the waterfall in question. It is in Hargobinangun Village, Sleman, Yogyakarta. It is a great place to go if you want to be somewhere cool and green. Feeling cool and comfortable can help you feel less tired after a long day.
The location is 30 kilometers from the center of Jogja City. This tourist attraction is accessible because it is in the Kaliurang Tourist Area, which is easy to get to by car. Drive to Jalan Kaliurang and follow the road to the Kaliurang tourist gate.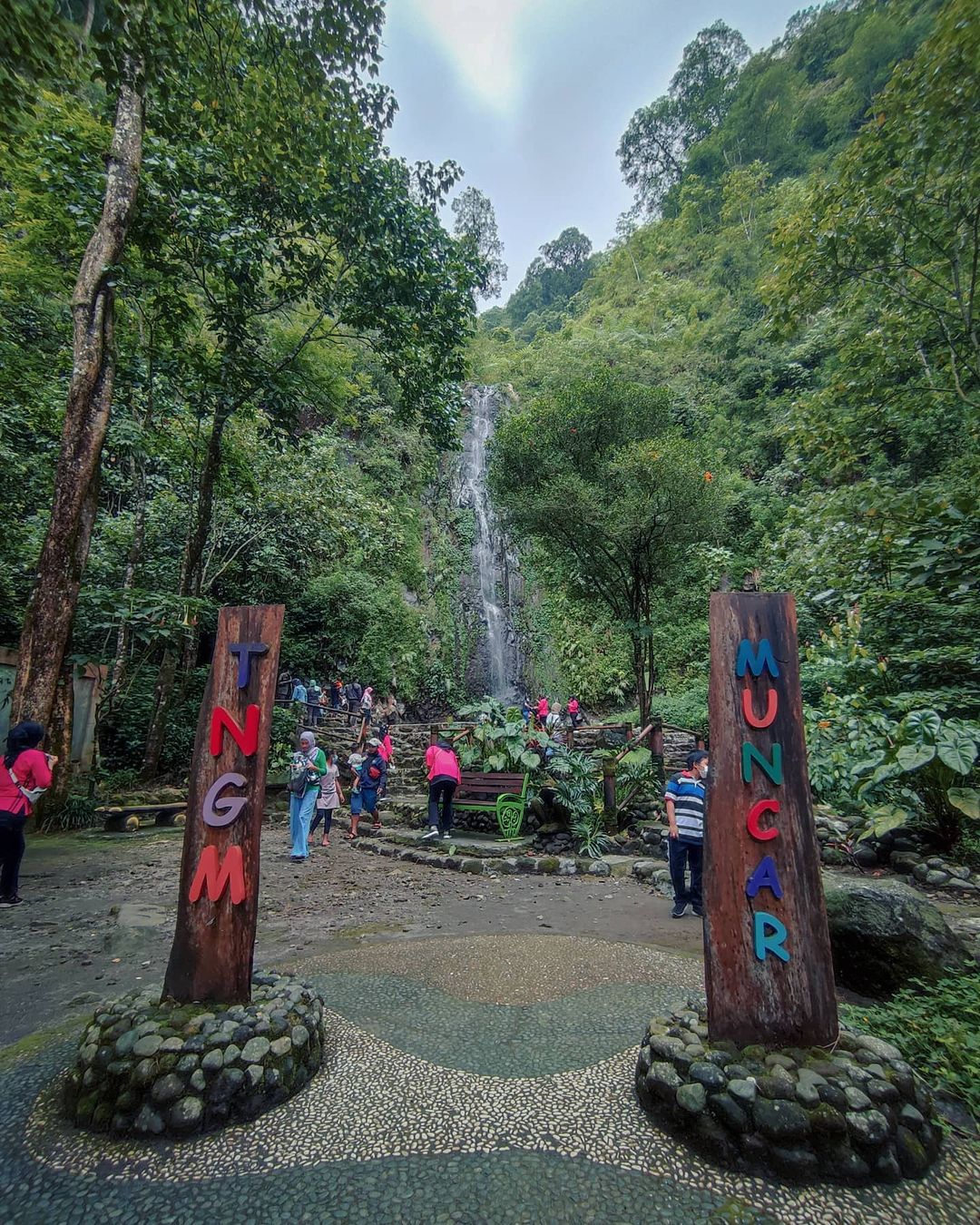 Next, walk along the path for about 600 meters to get to Tlogo Muncar Kaliurang. Along the way, you'll see the excellent and beautiful scenery that will help you feel better after you've walked for a long time.
Because the waterfall is located 878 meters above sea level, the air is quite cold. The waterfall has a height of about 40 meters, enough to dazzle anyone who sees it. The water comes from the spring of Mount Merapi.
This is what causes the water at Tlogo Muncar Kaliurang to be quite cold. Despite the fact that the water is cold, it can relieve fatigue and stress because it is very cool when it hits your body. This area's abundance of wild monkeys is one of its most intriguing features.
But don't worry because the monkeys in the area are used to crowds and will not bother the visitors. The most important thing is that you do not startle the monkeys.
In addition to the area around you and its beautiful scenery, you will find some facilities in the area. These include:
Children's Playground
Swimming pool
Camping ground
Parking area
Culinary spot
Some of these facilities are available for recreation and travel with family and friends. Some local foods can be found in the Tlogo Muncar Kaliurang waterfall area. These foods include jadah and tempeh, which are favorites in the area.
Jadah is made of glutinous rice that has been steamed. Meanwhile, with specially made spices, tempeh will be cooked by soaking it in sugar or salt water to make the food ingredients more durable (bacem). If you visit this area without trying the local jadah and tempeh, your visit will be incomplete. So make sure you try these foods.
You can eat the food on the spot because vendors are already set up around this tourist attraction. If you want to make it as a souvenir, you can, but the durability will be limited due to the use of natural materials. The flavor is distinct, making it an unforgettable meal.
If you are planning a trip to Jogjakarta, the Tlogo Muncar Kaliurang waterfall is a must-see because it has a relatively large area. Some amenities can also make you feel more at ease spending time in the area. This can definitely help with fatigue, especially if you have a lot on your plate.
Make careful planning ahead of time to ensure that your vacations and tours run smoothly and safely. Prepare enough supplies and properly provide some necessities and equipment. You can then spend a relaxing break at the Tlogo Muncar Kaliurang waterfall.