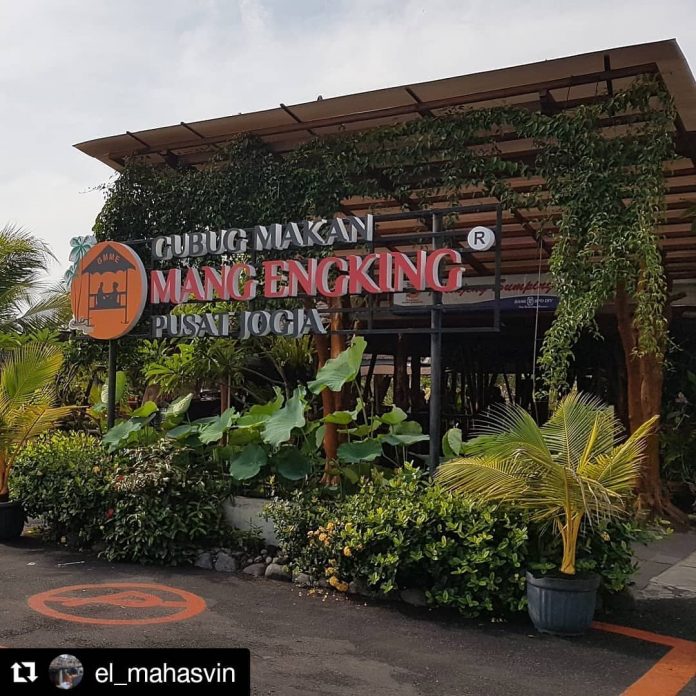 Jogja can be an excellent place to go on vacation with the whole family. There are a lot of tourist spots that are good for families, from nature tourism to cultural tourism. Yogyakarta has beautiful views and many places to visit that can teach you something new or help you learn more about something you already know.
Vacationing with family and visiting tourist attractions will only be complete with trying the local cuisine. Again, Jogja provides a plethora of culinary tours. Jogja is a culinary paradise that can pamper the tongue with everything from the main course to snacks. There appears to be no end to the debate over Jogja's culinary specialties and the best places to eat.
There's no need to be perplexed when looking for a family-friendly restaurant. Indeed, if you are on a culinary tour with your family, the comfort of a restaurant is an essential factor to consider. The menu selection is also an important factor to contemplate. RM Mang Engking in Jogja meets all these criteria as a family-friendly restaurant.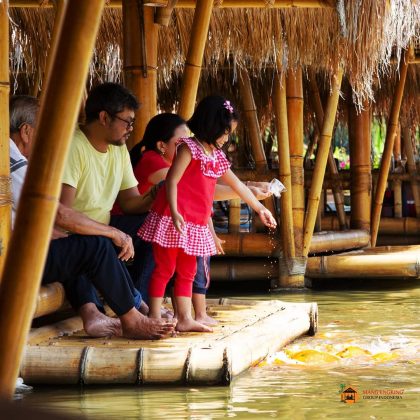 The unique Interior and Exterior
Visiting the Mang Engking Restaurant isn't just for the food. The interior and exterior of the building are both distinctive. Visitors entering this restaurant will be greeted by a building design reminiscent of a royal castle. Visitors will also be greeted at the entrance by employees who will be happy to direct them to the appropriate dining establishment.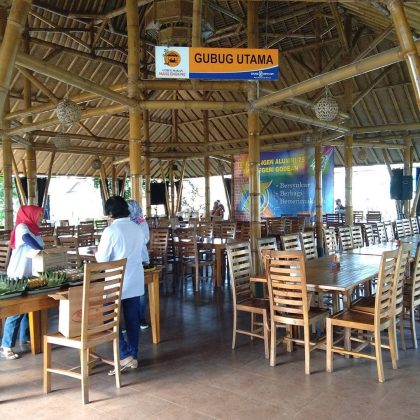 Unlike most dining establishments, visitors can select one of the many available huts. In this hut, visitors will receive their ordered meals. Visitors to RM Mang Engking can experience a unique natural atmosphere while enjoying the cuisine. It is guaranteed that the experience of dining at the Mang Engking hut cannot be replicated at other restaurants.
Because of this unique and exciting place to eat, almost all visitors never miss the opportunity to capture the moment. Due to its uniqueness, some visitors came specifically to take photographs. There are numerous Instagram-worthy photo locations.
The easily reachable location
From downtown Jogja, Visitors who want to experience a different sensation while eating at RM Mang Engking must be willing to travel quite a distance. The reason for this is that this restaurant is located quite far from the city center, precisely in Minggir, Godean, Sleman regency. If the streets of Jogja are not too congested, this restaurant can be reached in about 25 minutes by car.
Visitors to this restaurant must still pass through the road that leads inside. In other words, this popular restaurant is not on the side of the road. Despite its remote location, visitors are guaranteed a pleasant journey because the road to this restaurant is well-maintained and free of obstacles.
There are numerous interesting facilities
Mang Engking Restaurant, the most recommended place to eat for families, also has various facilities. One of them is the Kid Zone, which is a playground designed specifically for children. Visitors can use the area to accompany their children as they play while they wait for their food orders to arrive.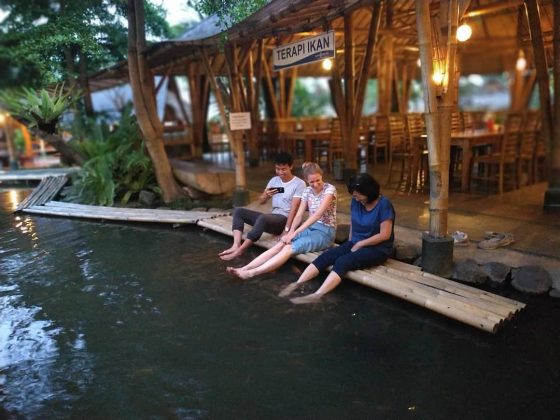 The kids' play area, also called the "kids zone," has many fun activities. People who come with kids can ride a rowboat or a duck boat that is already there. The place to eat will make the kids feel at home and keep them from quickly getting bored. It makes sense that the Mang Engking Restaurant is both a place to eat and the best place to spend time with your family.
The price is proportional to the experience
The menu at Mang Engking Restaurant, a restaurant with classic touches, is close to the traditional menu. The menu includes processed shrimp, fish, chicken, shellfish, stir-fry, and Lalapan (a Sundanese raw vegetable salad served with Cooked Shrimp Paste Chili Sauce). There is also a vast selection of traditional and contemporary cold and hot beverages. Everything can be enjoyed at a cost proportional to the experience.
RM Mang Engking is the most family-friendly restaurant option. It is guaranteed that the family will have an exciting time while enjoying delicious food. The facilities and services are intended to meet the needs of guests.