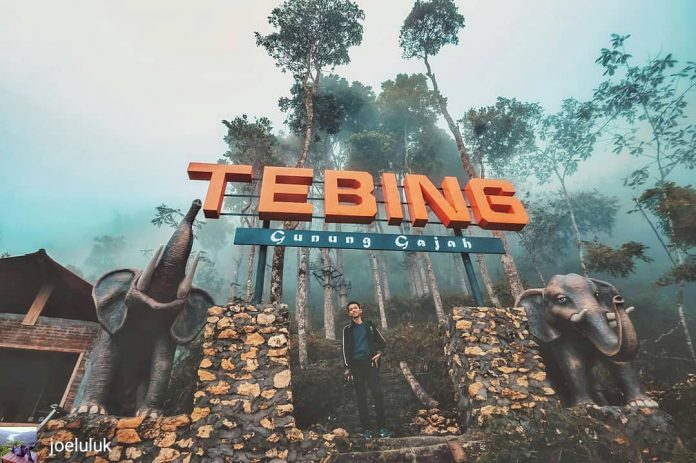 Jogja never tires of developing new tourist attractions. Almost every month, a new tour group will be organized to attract tourists to this Gudeg city. Not only is the city of Jogja a nice tourist destination, but also its surrounding area.
In Gunungkidul, it's called Gua Pindul, Gua Kaliusci, and Gua Jomblang, and that's not counting the incredible beaches. There are also exciting places to visit along other routes, such as the Gajah Mountain Cliffs, which are becoming more well-known for their natural beauty.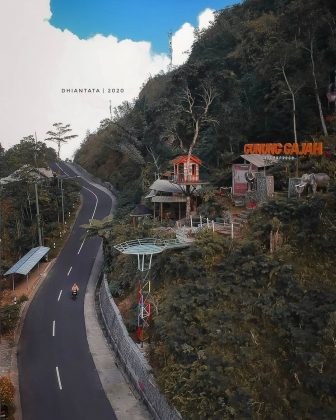 Each region in Yogyakarta's Special Region is being sorted out, so the names of the various tourist attractions remain the same today. Some of Yogyakarta's many tourist attractions can be found in Kulonprogo Regency.
Kulon Progo is one of the areas in Jogja where tourism is growing, both in nature tourism and selfie spots. The Mount Gajah Cliff destination is one that a lot of travelers are talking about right now. Many tourist attractions, such as the Selmo Reservoir and the Calibiru Reservoir, have been built in this area, and they have been a big hit with tourists. But in 2017, Kulonprogo brought back the cliffs of Mount Gajah as a place for tourists to visit.
The fact that the Cliffs of Mount Gajah are about 900 meters high makes them so attractive to tourists. The land is only about 2 hectares in size. Even though it's a new place for tourists to visit, it's clear that this place is extraordinary because it has its own charm.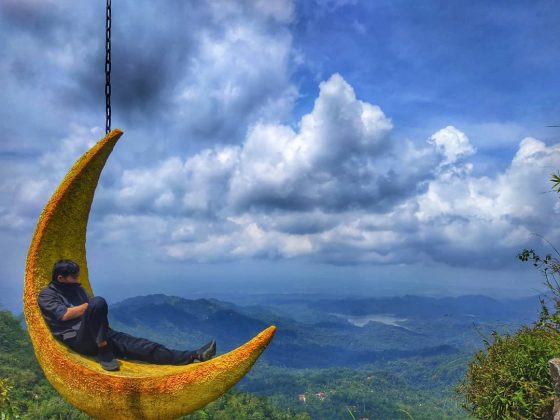 Here is a tourist spot with the same places to take pictures as other Yogyakarta attractions. Like this place in Kulonprogo, which also has many unique things to see and do. There are many kinds of photo spots, but the one in the shape of a crescent moon is the most well-known.
It is in the highlands, and you can see the green hills and Menoreh hills from there. In the middle, there is the Sermo Reservoir. There are also love locks, a sky bar, and fancy photo spots, such as outbound rides, in addition to the photo spots with specific themes.
This tourist spot on Mount Gajah Cliff has games that are challenging to win. On the rides, there are flying foxes and treetops. The treetop is a vehicle in the shape of a rail that goes from one tree to the next.
This track is made up of ropes and ten wooden planks. The slope is between 45 and 60 degrees. You don't have to worry about safety anymore because this vehicle has excellent equipment, and a trained trainer is with you the whole time.
The air is very cool, like a resort in the highlands. The atmosphere here is also very cold but usually very cold. The cool air and beautiful natural surroundings are just what a tired mind needs to feel better.
The cliffs of the Gajah Mountain cave are a popular spot for nature tourism, and visitors can also explore the cave. There are guide services available for this activity. The Tegaring II Hamlet, Hargotirto Village, Kulonprogo Regency, Kokap District is where Mount Gajah Cliff is.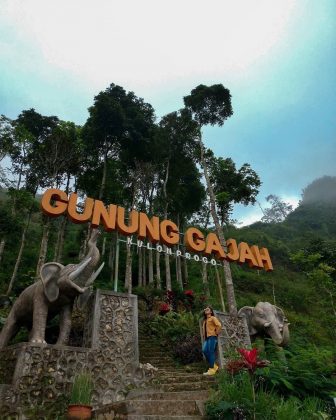 This place of interest, on the other hand, is on the border between Kulonprogo Regency and Purworejo Regency in Central Java. The Xiangshan Tourism Bureau is also on the tourist route to Borobudur, so it's easy to find. But if you need to learn how to get there, you can use Google Maps and follow the directions.
Even better if you arrive in a private car. If you still need to, please rent a Vario motorbike in Jogja first to make it easier to get to the location. You can rent a car to go somewhere with a group.
Aside from many photography spots and recreational facilities, the Cliff of Mount Gajah also has a variety of facilities: ample parking space, a place of worship, a buffet, a restroom, and free wireless Internet.
At this tourist spot, you have to pay before you can enjoy the scenery, facilities, or rides. On all rides, you will probably have to pay between IDR 5,000 and IDR 50,000.
So many reviews about five interesting facts about the cool and beautiful Mount Gajah cliff in Kulonprogo. Your vacation will be more fun and memorable if it has deep natural nuances.