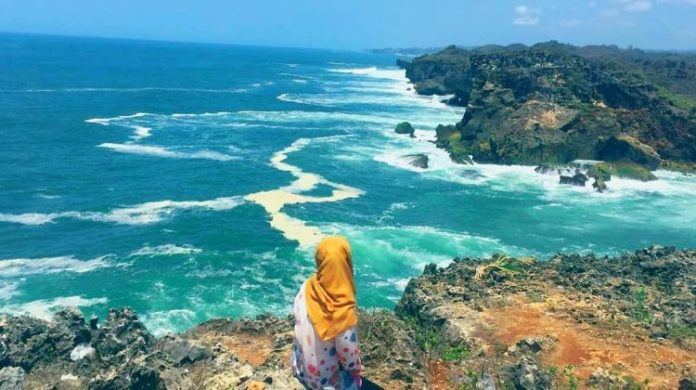 When you hear the name "Gunung Kidul," you probably think of its beautiful beach with white sand. Many well-known and beautiful beaches exist, such as Indrayanti Beach, Krakal Beach, Kukup Beach, and many others. But the name of this one beach, Sarangan Beach, may sound strange to you. This beach is just as beautiful as any other beach in Gunung Kidul.
Sarangan Beach is close to Krakal Beach, which makes it easy to find. It is in Ngestirejo Village, Tanjungsari sub-District, Gunung Kidul Regency. Sarangan Beach is only 3 to 4 meters away from Krakal Beach, so it is sometimes thought to be a part of Krakal Beach.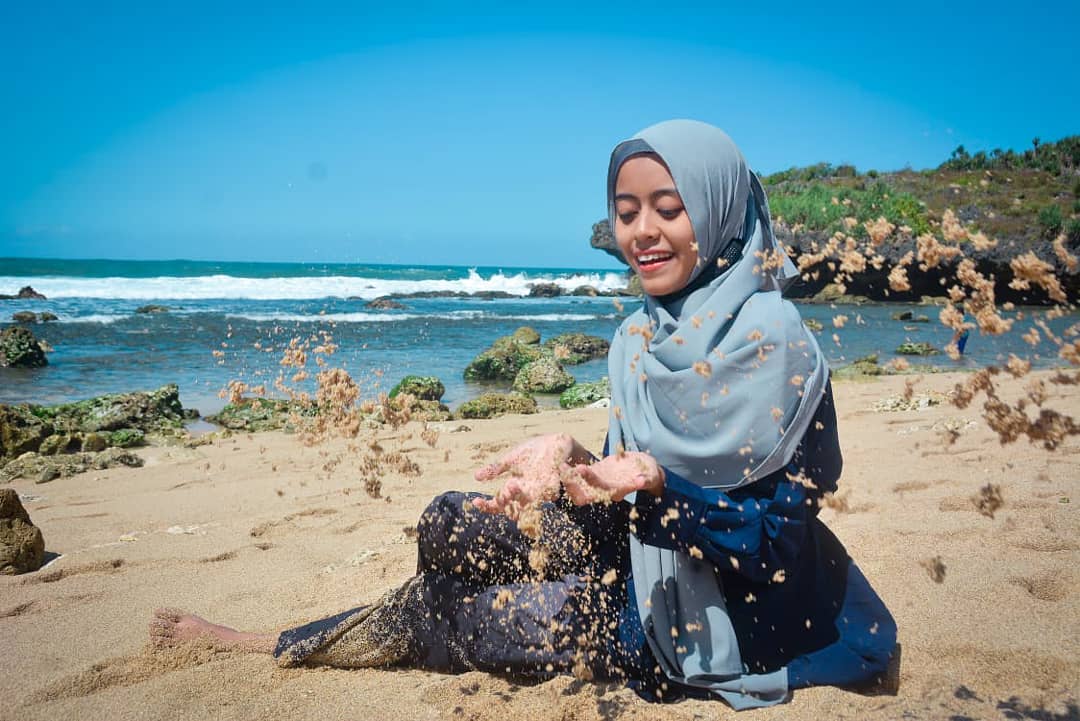 From Yogyakarta, it takes about 2 hours to travel about 70 km, which is about 43 miles. Just follow the signs to get to Krakal Beach. When you get to the Krakal beach levy gate, it's best not to use Google Maps. Rather, turn right and follow the signs you can see when you're close. You shouldn't use public transportation to get here because it's hard to find. Instead, you can bring your own car or rent one.
Sarangan Beach is different from the other beaches in Gunung Kidul because it has a short shoreline and a curved shape. The curved coastline is less than 200 meters long. The cliffs on the right and left sides of Sarangan beach are the main attraction, along with the beach's curved shape. This beach is still less popular than Krakal Beach, so people who come here tend to be quiet. But this makes it more interesting because it's like going to a private beach.
At Sarangan Beach, people can do many activities. Since the waves at Sarangan Beach are not too big, people can play in the water on the beach. When the beach water goes down, we can see small fish, sea urchins, crabs, jellyfish, and many other types of coastal life. But be careful because sometimes sharp parts of coral can hurt our feet. During certain times of the year, you may also run into poisonous jellyfish, so be careful. Those of you who like to fish should not miss this chance. On the beach and the cliffs to the right and left of the beach, there are many places to fish. You can also choose Sarangan Beach if you're looking for a fun place to hang out with friends. You can ask your friends to camp on the beach with you. The stars at night and the peaceful atmosphere will make your get-together with your friends even more fun.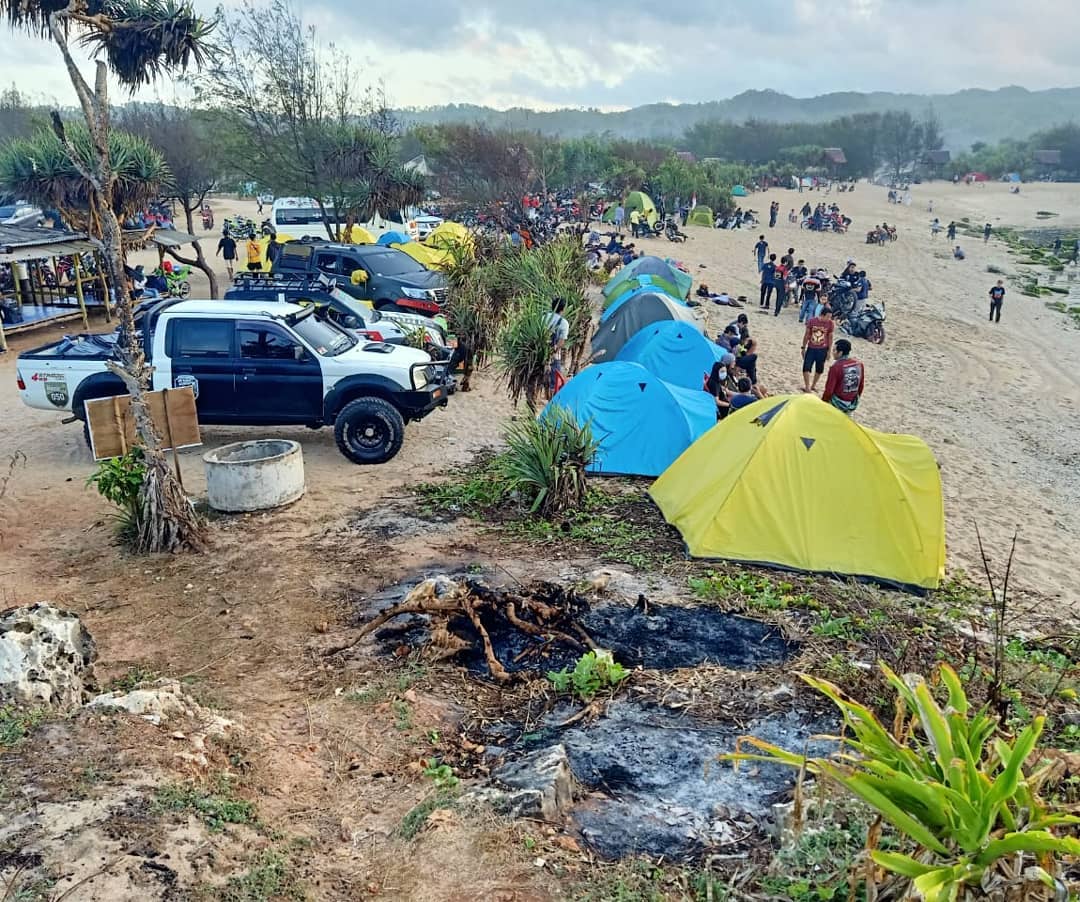 The manager has provided quite comprehensive facilities. There are bathrooms, prayer rooms, parking spots, pavilions for gatherings, and food stands. The beach is also set up well, so people selling things don't block the view. At Krakal beach, you only have to pay a levy to enjoy the beauty of this beautiful, simple beach. You can go to this beach any time, but if you want it to be quiet and feel like it's all yours, it's best to go during the weekdays. If you want to go when the beach is busy, it's best to go on Saturday or Sunday.