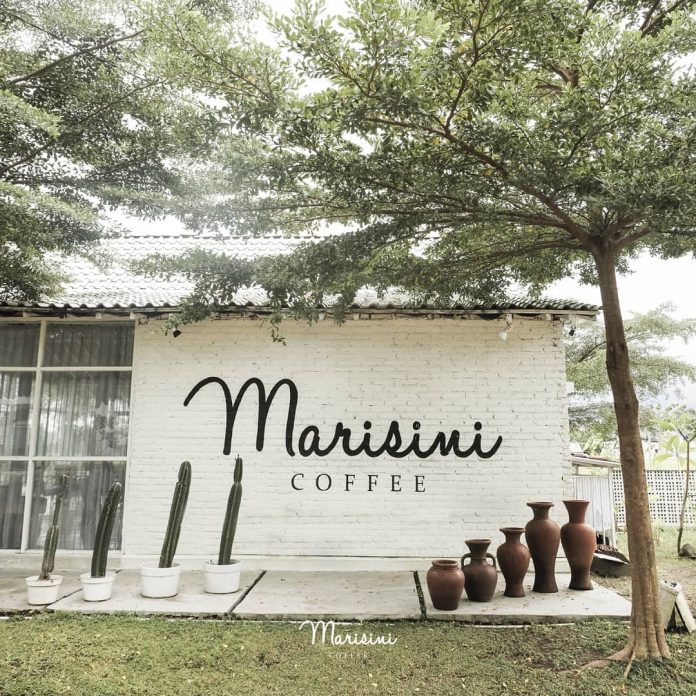 Coffee is no longer a drink that only men and adults alike. Now, both men and women really like coffee. Coffee no longer has rules about who can drink it based on their gender.
This situation is a business opportunity that coffee shop owners and entrepreneurs see, so they are opening a lot of hangout spots with coffee as the main or mainstay menu. Young people are the target market for trendy hangout spots with coffee menus that have opened almost everywhere.
In Jogja, a coffee shop or cafe makes coffee a mainstay of its menu, namely Marisini coffee. Young people who like to hang out in Jogja must have heard of this place many times. Even though it just opened in January 2019, this cafe is already a favorite of coffee lovers and people who like to hang out and look for cool places to take pictures.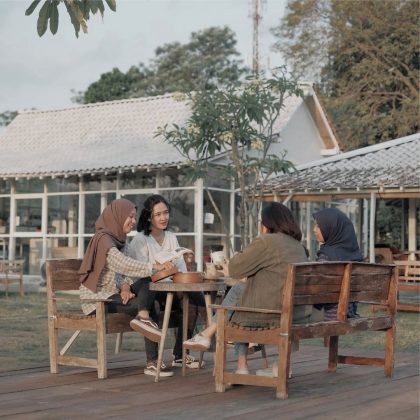 Even if there are many other cafes or coffee shops in Jogja, none will compare to Marisini. This cafe was built with a mature concept and interesting innovations, making you feel obligated to visit as a young person. If you have yet to try Marisini's signature coffee, you aren't getting the full Jogja coffee experience.
Apart from enjoying the coffee drinks and food menus, this location is also ideal for those who want to spend the entire day relaxing.
Here is some interesting information about this viral cafe in Jogja; read it to help you decide whether or not to visit.
Location
Those who want to hang out or stop by Marisini Coffee can go to Jl. Sidomukti, Tiyosan, Sleman, Yogyakarta. Even though this cafe is fairly new, it is easy to find on Google Maps, which shows you the fastest and safest way to get there from where you are.
Operational hour
Cafe Marisini is open every day, even on holidays, from Monday to Sunday. You can go to this cafe from 10 a.m. to 11 p.m., West Indonesia Time (WIB), so you can stay for a while and enjoy the cozy and homey atmosphere. You can call 0813-1913-1389 to find out when the restaurant is open or to book a table.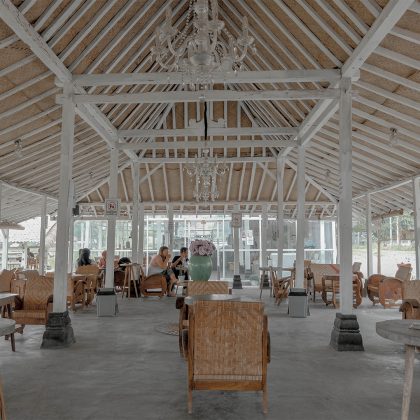 The excellence
The cafe's location, which is very comfortable with a panoramic view of Mount Merapi that is very clear, makes Marisini Coffee so famous despite the fact that it is classified as a new cafe. This cafe is in the middle of a green area, so you will have the pleasure of hanging out while admiring the beautiful green scenery.
Aside from that, this cafe has a very beautiful concept, beginning with the outside of the building and continuing with the arrangement on the inside, which also looks very beautiful, so you can capture a few moments because the place is very instagramable. No matter what angle you take the picture, it will look cool and stunning.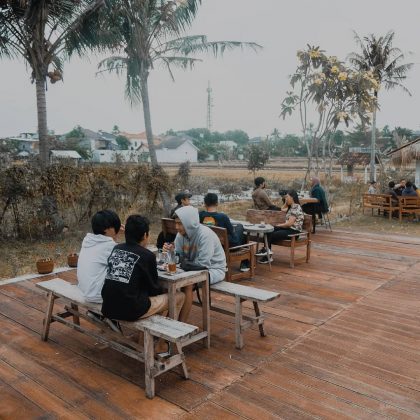 Menu Offered
Perhaps you believe that Marisini Cafe only serves coffee and other non-caffeinated beverages. However, this establishment also offers a variety of food menus that are very delicious and so delicious. This cafe serves everything from snacks to heavy meals like fried rice, and the prices are very reasonable. The food ranges from 11 thousand rupiahs to 30 thousand rupiahs, depending on what you want.
That's all the important information you should know about the Marisini coffee cafe, which draws attention and is a popular place to hang out with friends or someone special.