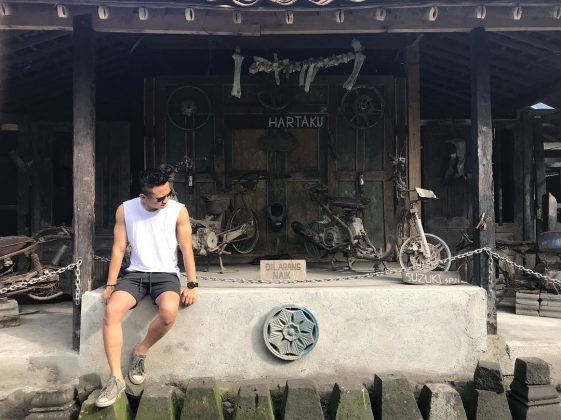 Mount Merapi is one of the world's most active volcanoes. This mountain is located in Yogyakarta's Sleman Regency. Mount Merapi erupted violently in 2010, destroying the mountainside area and killing many people. The evidence of Mount Merapi's awesomeness can be found in the Sisa Hartaku Museum, located in Kepung Hamlet, Kepuharjo Village, Cangkringan District, Sleman Regency, Yogyakarta. From the direction of the city of Yogyakarta, it takes about an hour to drive. You only need to go down Jl. Kaliurang until you pass Kopi Merapi, then turn right. Follow the road until you get to a spot about 100 meters away, where the new Stonehenge tourist attraction is. Go about 5 meters forward, turn left or north, and then keep going straight until you reach this interesting museum. As its name suggests, the Museum Sisa Hartaku has things left over from the 2010 eruption of Mount Merapi.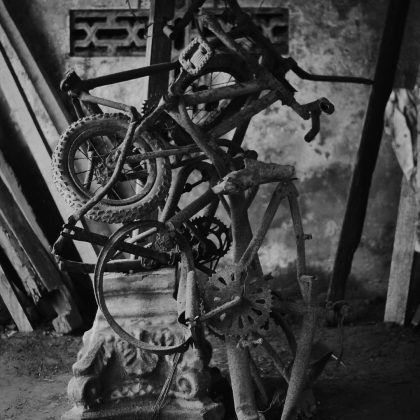 The building was the house of a resident named Watinem before it was converted into a museum. Sriyanto, Watinem's son, collected the remnants of their property that was swept away by the eruption to remember the incident and his family, who were victims. The more collected items, the more likely people will stop by and look at the remaining items. Gradually, more and more people arrived, not only from their immediate surroundings but also from tourists, until it was dubbed Museum Sisa Hartaku (My Treasure Remnant Museum) due to its contents, which consisted of a collection of treasure remnants.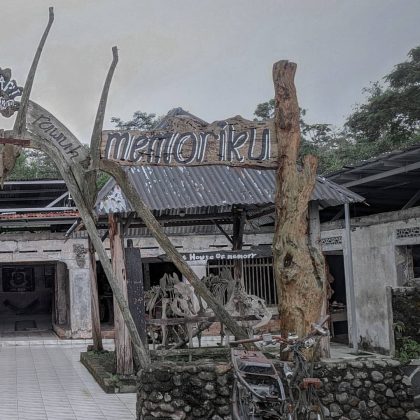 To get to this location, ensure your vehicle is in good condition because the access road is quite uphill and sandy, but relax. You can also rent a jeep, which is widely available on the roadside. Unfortunately, no public transportation runs through this tourist attraction.
When visitors arrive at the museum, they will be greeted by animal skeletons, motorized vehicle skeletons, and the most iconic inscription, "Museum Sisa Hartaku." Entering the room, you will see remnants such as old books, photographs, and household appliances that have changed shape due to exposure to hot clouds, also known as "Wedhus Gembel." One of the most interesting is a nearly melted wall clock; the needle on the wall clock shows the hour when Mount Merapi erupted.
Visitors can view the entire historical collection of Mount Merapi's eruption for free. Visitors only need to pay IDR 2000 for two-wheeled vehicles and IDR 5000 for four-wheeled vehicles to park. There is a voluntary fund box dedicated to museum management. Every day, from 8 a.m. to 5 p.m., Sisa Hartaku Museum is open to visitors.