Prepare to feel better at Jogja Argo Techno Park. Your tiredness seems to have to go away right away so you can go about your daily life with more fun and a new spirit. Even during the COVID-19 pandemic and up until the start of the new normal, you were still at home. From now on, let's get ready to go to Kulon Progo, Yogyakarta.
The tourist attraction is in Nanggulan sub-district, specifically in Sotan. A location that has attracted the attention of many residents and people from outside of Jogja. Because this area is overgrown with a variety of beautiful flowers and is neatly arranged, it is comfortable to spend days there. Argo Techno Park is highly recommended for aesthetic, intragenic photos.
Access to the location of Argo Techno Park, Yogyakarta
In 2008, the Yogyakarta Special Region Government (DIY) was recorded as having carried out tourism development that is thought to be able to refresh yourself. The journey was actually very easy for tourists because the road was paved. However, because there is no public transportation to Argo Techno Park, it is recommended that you bring a private vehicle.
Argo Techno Park is approximately 22 kilometers from the city center of the Special Region of Yogyakarta (DIY). From downtown DIY, it only takes about 40 minutes if you don't get stuck in traffic or run into other problems. Going on this educational tour in Jogja with your loved ones is more enjoyable.
Argo Techno Park Tourism Facilities, Yogyakarta
Plantations and farmland have been set up in Jogja, which has also made it possible to take more tours to relax. Jogja Argo Techno Park is known as a "hidden tour" and has a beautiful setting perfect for a short break from daily life. It is a great place for people who love photography. Argo Techno Park's photo spots are unquestionably aesthetic and, of course, instagenic.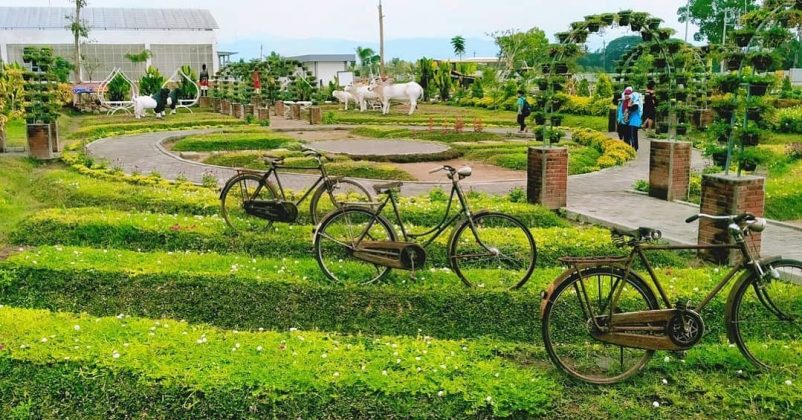 You can also take the kids to Argo Techno Park to teach them about the various plants, animals, and vegetables there. This agrotourism location in Joga is unique because you can pick fresh and ready-to-harvest fruits and vegetables. However, it is not free, and the prices vary depending on how much you choose.
If you go on a tour with a big group and have to take a bus or minibus, don't worry. The parking area at Jogja Argo Techno Park is big and safe. With a playground that will make your kids feel right at home, Argo Techno Park is thought to be a great place for them to relax.
While touring Argo Techno Park, you won't go hungry because the manager has set up food stands with menus you'll love. Relax. The food at Argo Techno Park is also not too expensive and can be bought for a reasonable price. But people who prefer to bring their own food are still welcome to do so as long as they keep the Argo Techno Park area clean.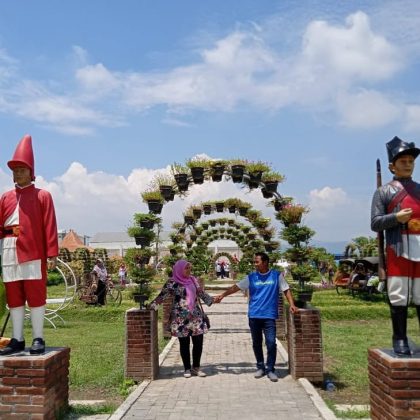 Muslims also don't need to be confused about praying if they want to spend a day in the tourist area of ​​Jogja Argo Techno Park because the manager has also provided comfortable and clean prayer rooms. There is even a beautiful gazebo available at Argo Techno Park, and it can be used as a venue for an event, where you have to rent the gazebo from the local manager.
Ticket Prices at Argo Techno Park
The manager of this very instagenic tour in Jogja has yet to set a ticket price, so you can give as much money as you want to see the plantation and livestock facilities. But bring extra cash because it's so tempting to pick and take home fresh fruit and vegetables. Also, remember to try some of the food at the Argo Techno Park stands.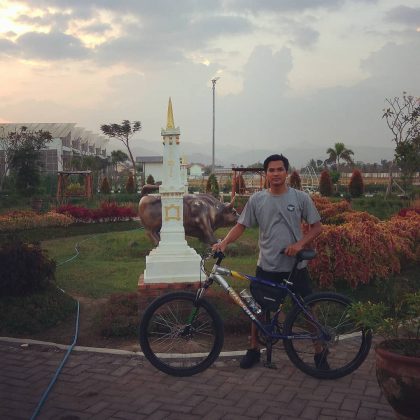 At Jogja Argo Techno Park, the best time to enjoy the flower gardens, fruit and vegetable gardens, and farms are in the morning on Saturdays and Sundays. Don't forget to bring your best camera or smartphone because this agrotourism photo spot will satisfy your passion for photography. During the pandemic, always stay clean and follow the rules for going to Argo Techno Park.