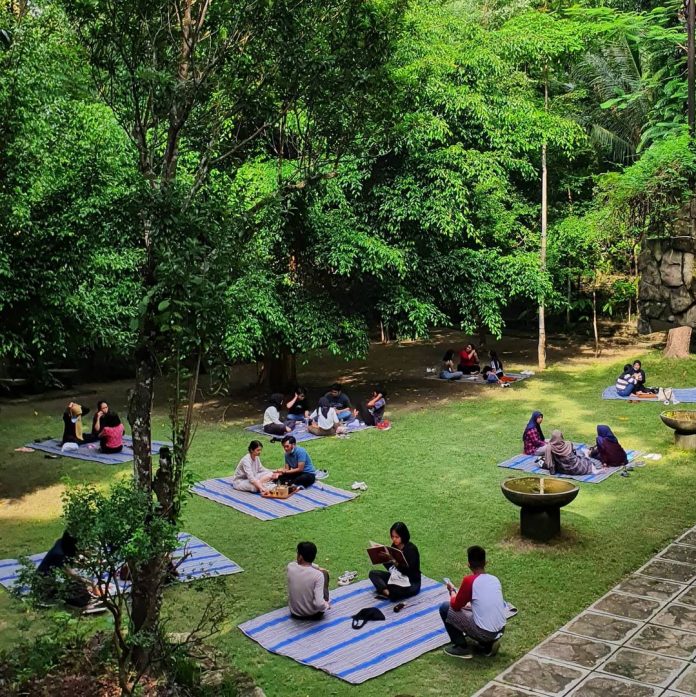 It would be incomplete to visit Yogyakarta and not try the various culinary delights available in Jogja because you've probably heard that the food in Jogja is delicious and appetizing. So, if you have the chance to visit Jogja, you must take a culinary tour.
There are so many unique dishes to try in Jogja, which describes the distinct taste of Jogja cuisine. You can do culinary tours by eating street food on the side of the road or eating at stalls or restaurants that have sprouted up in Jogja due to their various uniqueness.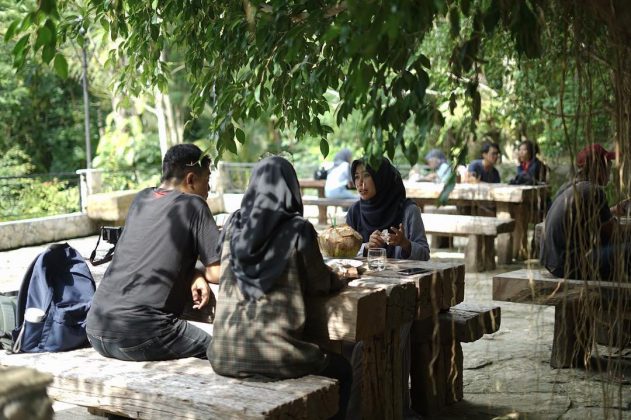 Despite the fact that there are many restaurants in Jogja, every stall or restaurant is always crowded, and these restaurants have a variety of different concepts. Starting with minimalist and modern concepts and progressing to traditional concepts and promoting the area's culture as an identity that the restaurant is in the area.
One of the restaurants that offer traditional and cultural concepts in Jogja is the Jiwa Jawi restaurant. This restaurant or eating establishment has a unique concept because it was built using Javanese philosophy. You must visit this traditional restaurant to take a culinary tour while learning.
This restaurant is on Jalan Banyutemumpang in Bangunjiwo, Bantul, Yogyakarta. It is open from Tuesday to Sunday, from 6.00 pm to 9.00 pm. So don't think you'll be able to visit this restaurant during the day because it's only open from the afternoon until the evening. You must arrive early to enjoy a variety of solid menus from this restaurant.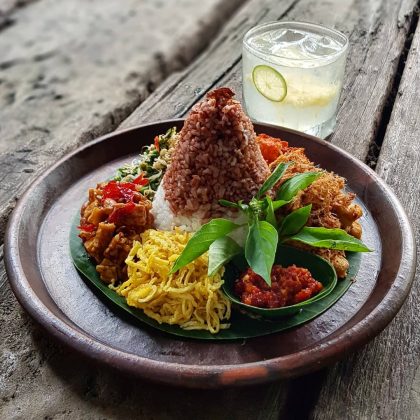 As a well-known restaurant, it turns out that it has some unique features that you should be aware of so that when you visit, you don't say anything or make a fuss about things that you don't really need to worry about. Here are some interesting facts about this popular Bantul restaurant:
Uniqueness of the Restaurant
There are some interesting or unusual things about this restaurant that you should definitely know.
– A building with Javanese Philosophy
The Jiwa Jawi restaurant is a place to eat that is far from the city center and even in the middle of the forest, which adds to the restaurant's uniqueness because the building carries the concept of Java by following the contours of the sloping land and incorporating various philosophical symbols on the buildings. It must contain the meaning of Javanese philosophy from the entrance gate to the restaurant's main building.
– Being in the Forest
This restaurant is located in the forest, which is not a busy or densely populated area. This, however, is what draws many visitors who choose to dine at this restaurant because you will eat delicious food in a shady and cool environment that will allow you to eat comfortably.
– There are numerous wooden sculptures and ornaments
Many carvings and ornaments in the main part of the Jiwa Jiwi restaurant building become attractive because they look very instagrammable and beautify your shooting results. This is undoubtedly ideal for those who enjoy taking photos and sharing them on Instagram and other social media platforms.
The available Facilities
When you visit this restaurant, you will find several facilities such as restrooms, parking areas, photo spots, prayer rooms, and a variety of dining rooms where you can eat the food you have ordered.
That is information about the uniqueness and facilities owned by Jiwa Jawi Restaurant, which is suitable for visitors of all ages and backgrounds.